Ist schon etwas länger her (22.06.2015), da bekam ich über Xbox Live folgende Nachricht: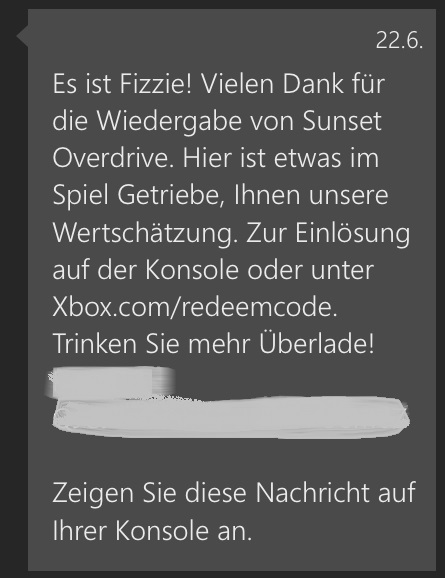 Da kam erst einmal ein großes Fragezeichen bei mir auf! Was will mir der Autor damit sagen???
Bis mir mal auffiel, den Text 1:1 ins Englische zu übersetzen… und siehe da… ;-)
It is Fizzie! Thanks for playing Sunset Overdrive. Here's some ingame equipment to show you our appreciation. To redeem on the console or under Xbox.com/redeemcode.
Drink more Overcharge!
Es leben die Online-Übersetzer!!! *seufz*